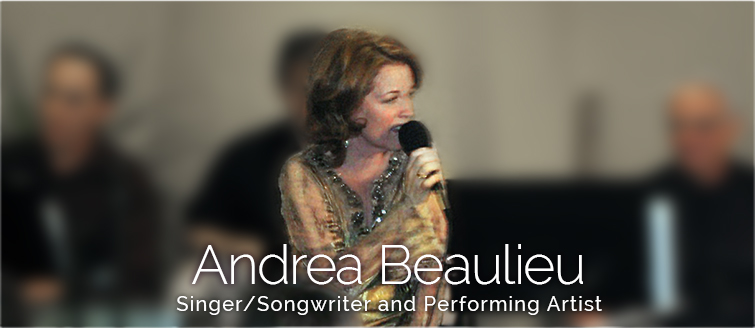 Andrea performs an eclectic blend of classic standards, pop/rock, blues, country and inspirational tunes (depending on the booking), including her own originals written with one of the Valley's great composers and keyboardists, Richard Palalay.
She is available for hotels, clubs and restaurants, private parties, spiritual communities, retirement communities, and special events.
Phoenix Sister Cities Bastille Day Celebration 19-minute video with jazz pianist Pam Morita!
Phoenix Sister Cities Beaujolais Nouveau Day 15-minute mini-concert with jazz pianist Pam Morita!
Andrea Beaulieu singing "The Story of Love."
Andrea Beaulieu singing "When You're Smiling."
Andrea, Richard Palalay and Donna Wilde in concert with "One Heart, One Mind!"
Andrea Beaulieu singing Karen Drucker's song, "We Are All Family,"
accompanied by Richard Palalay and the God's in the House band
at Creative Living Fellowship in Phoenix.
Vocalist Andrea Beaulieu, with pianist Richard Palalay, sings at a Scottsdale wedding
held in a beautiful artist gallery at the Scottsdale Center for the Arts.
Click here to download the audio portion of this video.
Click here to view videos from Andrea's performances
of her one-woman show, "Love is Loud."
"Andrea's voice, her personality and her stage presence are electrifying and envelop the audience in a way that is extraordinary and unique. This was a performance I will always remember!"
– Jack Levine, Phoenix
Original Music
One Heart One Mind
Andrea Beaulieu & Richard Palalay
Richard Palalay and Andrea Beaulieu have come together to create heartfelt and uplifting music that is emotionally and spiritually exciting and reminds us of our connection to one another. One Heart One Mind is a song for our time. The song begins with Richard's poignant solo piano intro that draws you in with its simple and evocative mood, setting the stage for Andrea's exquisite and stirring vocals. It picks up tempo and takes the listener on a transcendent orchestral and choral journey filled with hope and happiness.
Click here to buy this song at Amazon.com


Click here for iTunes
Caught Between Two Worlds
Andrea Beaulieu & Richard Palalay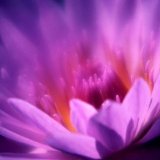 Click here to buy this song at Amazon.com


Click here for iTunes
"Andrea is not only an excellent musician, but also an absolutely charming, delightful storyteller and all-around entertainer. I'll see this show again and again."
– Donna Hogan, Scottsdale
"Andrea and her musicians create a masterpiece and a rollercoaster of emotions with their performance! My husband and I enjoyed ourselves so much the first time we brought friends with us the next time."
– Cindie Hubiak, Phoenix