Do you make presentations on a regular basis and want to get much better results?
Do you secretly fear that what you share will make your audience's eyes glaze over?
Do you have a lot of information and you want to make sure it's put together to engage your audience in a way that knocks their socks off?
You're in the right place. In fact, in only six weeks, you can learn how to pull together a presentation that not only informs, but also has the power to entertain and inspire.
You'll learn the secrets professional speakers and performers know so you too can present like a pro!
I've trained thousands of people to tell their story, develop their presentations and deliver their speeches powerfully from their authentic voice. I didn't learn how to do this from a book (although I've read a zillion of them!). I've walked this path as a professional speaker and performer, and as such, I've made all the mistakes.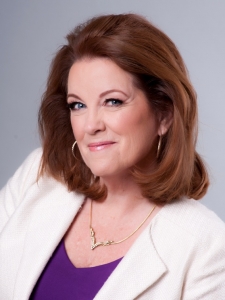 You can learn from my mistakes.
I've delivered speeches that either failed with too little data and research, or too many stories, and gotten nailed.
I've shared "too much personal information" with my audience and watched them squirm in their seats.
I've told jokes that didn't garner a laugh, and told stories that offended audience members.
You name it, I've done it. The good news is, I lived through it, and I learned from it. Today, I earn high ratings for my presentations. Not just that, I gain clients from my presentations, and my clients obtain clients and kudos!
I'm bringing three decades of hard-earned experience as a professional writer, marketing and brand messaging professional, and professional speaker, performer and coach, to this program so you can create a presentation that earns you the respect and response you desire.
Yes, you can engage your audience.
I'm thrilled to introduce my new group program, Present Like A Pro! In six, one-hour phone calls with webinar support, in the comfort of your own space, you'll learn:
The confidence and self-assurance in knowing you presented effective, powerful material.
The nuts and bolts of developing your presentation.
The tools to inspire your audience members to take the next step.
The secrets to speaking from your authentic voice.
The balance between speech structure and artistry to engage your audience.
"I was graduating from Young Presidents' Organization and had to give a speech. So, I hired Andrea. At our first session, I was a little skeptical about the whole creative process, but it didn't take long before I saw the brilliance behind it. Over the next few sessions, I was amazed at how Andrea drew ideas, information and stories out of me and helped me put them together into a coherent, entertaining speech.
"Andrea has a way of working with you to make the whole experience not only a lot less painful, but fun! When I gave my speech in front of 400 of my fellow members, I had them rolling in the aisles with one of the stories we worked on. I got great feedback – it couldn't have gone better. I was surprised at how much of a difference this made, and I know I will take what I learned into all my future presentations.
"I highly recommend Andrea to anyone who wants to deliver a powerful speech that gets the job done. I know I'll be hiring her in the future whenever I have a need. I had such a great experience, I endorsed her to our Young Presidents' Organization chapter administrator so other members could benefit as well."
– Marty De Rito
President
De Rito Partners
Phoenix, AZ
Truth is, your presentation needs to be more than a PowerPoint and a few handouts.
The magic happens – the engagement happens – when you shine, and when you put the spotlight on your audience so they can shine. It happens when you bring the tools of the profession into your presentation. This is how you engage your audience to move them from checked out to plugged in and loving it!
When you sign up for this program you'll discover:
What you want to say — your core message
How to say it – how to weave together emotional and intellectual content into your material to support your main points
How to set up the two most important components of your presentation
The five elements every presentation must include to speak to every learning style
How to bring in precision and performance, just like the pros!
And as a bonus, you'll learn how to use Neuro Linguistic Programming (NLP) techniques to create rapport with your audience. NLP uses the language of the mind to achieve specific and desired outcomes. You'll learn the tools of rapport-building to enhance your engagement and help your audience open up to your message.
Join my online community by signing up to receive your Three-Part Video Series and watch your email for upcoming offerings of Present Like A Pro!