"I would arrive to our coaching sessions with a concern I couldn't necessarily even put into words. Andrea would ask critical, clarifying questions and offer solid techniques to deal with whatever that concern might be. I now have a better toolkit to get into the flow of my sage brain and handle the volume of things I need to deal with personally and professionally."

– Rita Marko
President and CEO
Phoenix Sister Cities
As a leader, you set the tone, the direction, and the strategy. Others look to you for their marching orders. It is imperative you have the information and support you need to do your personal best, and enable others to do theirs.
It certainly can be lonely at the top. When you're in charge of your organization, your department, or your business, sometimes it just feels like the world is sitting on your shoulders. You don't feel you can go to your boss, your employees or your board because then they might think you aren't being the leader you have been hired to be.
Sometimes it seems as if there is no one to listen, to run ideas by, or to get some objective advice from, let alone offer perspective, ideas and understanding. Without this support, thoughts of insecurity, flawed judgments and cynical thinking can sneak in and disrupt your ability to accomplish your goals and plans.
It doesn't have to be this way. You just have to make the decision to take the first step — get skillful, positive guidance.
"I don't know where to start when it comes to what I've gained from coaching with Andrea. Practically speaking, tools! She'd ask me questions and listen deeply to my answers, and to what I wasn't saying. We'd explore the issue, and then she'd share a tool — that worked. I developed a deep trust in her that enabled me to be open about my concerns and challenges and focus on the things I can have an impact on. This decreased my stress level exponentially. What I've learned has changed my approach to leadership and how I function. I highly recommend working with Andrea."
– Dominic Mumolo
Vice President of College Advancement
Laguna College of Art & Design
"I went into coaching intending to work on my public speaking, but it turned into so much more. In the end, I needed and wanted leadership development. It meant thinking of myself in a different light, and also seeing how those around me contribute to my success and the success of the company. I have become more self aware and more confident. I now have the ability to speak in front of large groups – not sure exactly what made the shift happen, but it did!"
– Cara Frank
Director of Marketing
Simpleview
Andrea guides and supports you to bring greater self-awareness and skill to your leadership practices, based on these core ideas:
Authentic leadership involves supporting an organization you believe in – an organization that holds high value for you and for which you are willing to share your time, treasure and talent.
Authentic leadership embraces the qualities of cooperation, collaboration, and compassion – these are our natural human qualities. This is about listening to our rational brain and our hearts when it comes to what we do and how we do it, and bring this to others.
Authentic leadership brings with it the value of discovery and knowing that there are at least ten solutions to every problem. It's involves being curious about others and what will best serve them.
"Working with Andrea during my job search, she helped me realize I was concerned about repeating the past. By moving through that and finding gratitude for all I was learning, I felt much more confident and ready to start my next adventure. I am empowered again, met my goal and found my perfect position!"
– April Jones
Community Engagement Director
Office of Faith & Community
Department of Economic Security
State of Arizona
Areas of focus:
Difficulty in a relationships, personal or professional
Need for clarity and direction
Work/life balance
Team leadership
Communication and conflict resolution
Tools:
Observation and Reflection
True Colors Personality Identification
Visioning and Goal Setting Exercise
Core Values Assessment
Work/Life Balance Review
Communication and Listening Tools
Strengths Finder Assessment
Coaching outcomes:
Create a vision of what is possible for you
Gain insight and self awareness
Explore and remove blocks and obstacles to your success
Obtain greater clarity
Feel a sense of aliveness and possibility
Become authentic, transparent, and congruent
Encourage trust and loyalty
Communicate intentionally with respect and regard
Learn how to engage your team
Unleash your team's creative potential
Make the contribution you want to make, and know you can make. Contact Andrea to discuss Authentic Leadership Executive Coaching at Andrea@AndreaBeaulieu.com or 602-769-3674.
"Communication is hard work! Working with Andrea, I have gained a deeper awareness and understanding of how I communicate, and how to see things in a different light. I really enjoyed how we were able to adjust on the fly to fit my situation."
– Brad Tanberg
"Working with Andrea, I was able to resolve an internal conflict and now have the confidence to proceed with my vision. It's clearer than before and I have a lot of new tools at my disposal to help me."
– Tom Leegstra
"Working with Andrea, I gained personal insights that have helped me change the way I respond to stress and manage my time. I am much better with time management, keeping stressful issues in perspective and making time for my own personal and professional growth.
– Jacki Taylor
CEO, Save the Family

"Before coaching with Andrea, I was very unaware of the roots/causes of my behaviors. I just accepted 'that's just how I am.' Now I can move past what I've always thought of myself and grow in areas that will develop me into the best version of myself!"
– Rochelle Henderson
Business Owner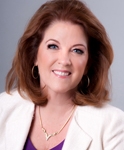 "I was moving from a very successful career as the president of a multi-million dollar for-profit company into the nonprofit arena. I engaged Andrea to help me look at how my leadership and skills could transfer, and just as importantly, how I would message that. "I was astounded that in the first hour we worked together she was able to help me identify and communicate those attributes! I always knew she had my best interests in mind and wasn't afraid to question me and say no, while at the same time bringing in her great sense of humor. Working with Andrea was instrumental in landing my new executive level position."
– Tami Zale
Chief Operating/Financial Officer
Big Brothers Big Sisters of Central Arizona