A stronger presence as a speaker and presenter can make a dramatic impact on the success of your leadership, fundraising, or sales and marketing. Andrea's speech coaching, presentation skills coaching and story performance training is focused on teaching you the skills to transform from rote or "salesy," to authentic and engaging. You will learn to speak with greater clarity, confidence and yes, a little charisma. Bottom line, you will gain a competitive edge that can ignite opportunity and prosperity!
Andrea works with you to craft coaching and training to meet your goals and needs. In these sessions, your team will learn how to:
Structure your speech with an attention-grabbing open, powerful content and stories, and an inspiring close.
Explore your authentic "secret sauce" and how to bring it to life.
Gain the tools to move from stage fright to stage free.
Learn the trade secrets performers use to inspire, uplift and engage.
Create a real connection with your audience through creative expression and emotional engagement techniques.
Have a conversation with your audience by being yourself on purpose.
Find the humor in your stories to delight your audience and enjoy yourself!
Know what to do before, during and after your speaking engagement to prepare for and experience success.
Clarify, organize and refine your message for targeted focus.
Balance factual content with the drama of storytelling to amplify your points.
Inject emotional connections and theatrical techniques into your speech to engage your audiences while tapping into your natural style and strengths.
Take advantage of powerful "nonverbals" – vocal delivery, eye contact, silence, and use of space – for maximum attention and connection.
Understand how to move from the written to the spoken word and create those ever-elusive transitions.
Get past the audience's mental gatekeeper and engage your audience for maximum effectiveness.
Handle things when they don't go as planned and keep your cool.
Use the three tools that will ensure the success of any speaking engagement – preparation, authenticity and connection.
Develop communication skills you can apply with an audience or one on one
Learn how to craft a great story – the elements, the transitions – with Andrea's Story Brainstorming Template.
Learn how to take charge if . . . your location changes, someone walks out, someone confronts you, your AV doesn't work, your contact doesn't show up, and a number of other challenging circumstances.
Excel at Q&A
Use PowerPoint, props and other visuals for their best effect.
Have the opportunity to "try out" your presentation with your peers and receive constructive, positive feedback.
"Our company has used Andrea multiple times to work with our conference presenters. Our presenters are now more confident when speaking and aware of how they come across to the audience. Andrea is a joy to work with and her energy is contagious."
– Kim Sloan
Training Administrator
Colas, Inc.
"I recently had Andrea Beaulieu speak to a multi-state region of Wells Fargo Community Affairs professionals about "Telling Your Story" effectively. Together we established our content and purpose, then she created a customized presentation for our 65+ attendees. Even though she had to present via teleconference, which can be more challenging, she was impactful, memorable, knowledgeable, and personable. She created a high value presentation in a short timeframe where several colleagues emailed or mentioned to me how helpful it was and how great the takeaways were. To Andrea I say: thanks for helping me look like a star to my new team!"
– Katie Campana
AVP, Community Affairs
, Officer
Wells Fargo Government and Community Relations Group
Phoenix, Arizona
"Andrea Beaulieu conducted the storytelling workshop for our Fast Pitch 2015 semi-finalists and is one of our feedback mentors. These nonprofit professionals have the chance to win thousands of dollars to support their organizations. You could feel the excitement in the room as they discovered cogent, engaging and energizing ways to share their stories that truly brought forth their organizations' strengths, and their personalities. She helped them discern the important elements and share them in a powerful format. With only three minutes to tell the story, this was paramount! I highly recommend Andrea."
– Terri Wogan Caldarón
Executive Director & Partner
Social Venture Partners AZ
Pre-training Session
Andrea requests a pre-training session to establish the needs and goals of your training program and determine how to best meet those needs. This is one of those circumstances where if a little is good, more is better. While your team can experience insights, shifts and some concrete skills in a half-day session, a one- or two-day program is a much better investment to create change that will last a lifetime. Your attention to this part of your team's training and development will enable them to:
Understand their power to harness and direct their energy and use it constructively with any audience.
Develop enhanced communication skills working with an audience or one on one.
Explore and engage their natural strengths.
Address one of life's greatest fears – public speaking – and help them to be their authentic self.
Experience increased confidence, fulfillment, clarity, and conviction.
Get to the heart and soul of who they are why they do what they do so they can make an even greater impact.
Your Investment
Let's have a conversation to determine your needs and goals. This is complimentary. In addition to the professional fee, the client pays for any travel and lodging that is necessary.
"Andrea's training was excellent. Our group learned valuable, actual techniques and approaches to make our stories more cohesive, inclusive and connected, and how to communicate on multiple levels. The workshop exceeded our expectations and we got nothing but great feedback from all of our attendees."
~Jennie Grabel, Director of Community Impact, Social Venture Partners Tucson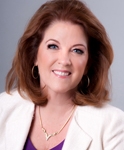 "Working with Andrea 'jumpstarted' my speaking. I now know how to better help my audience find their own experience through my stories."
– Captain Ron Nielsen
Author, "Chicken Soup for
 the Soul Presents the Fearless Flightkit®"

Phoenix, Arizona
"Andrea's session on Telling Your Story for Investment and Impact was one of the most popular ones at our annual conference. We had rave reviews from people. I'm highly recommending she come back again next year."
– Cynthia Thiede, Ph.D.
Director Professional Development Education
Nonprofit Management Institute
Arizona State University
Lodestar Center for
 Philanthropy and Nonprofit Innovation
"I've hired Andrea to do Story Coaching for groups of nonprofits on four different occasions. She is enthusiastic, good at what she does, and easy to work with. Her last group thought she was so good, they asked for her again!"
– Bonnie Wright
Director, TAP, JTAC
Phoenix, Arizona
"I could not have won the Mentor's Choice Award of $2,500 at the Social Venture Partner's Fast Pitch event, and an amazing commitment for $25,000 from a member of the audience, without all of Andrea's coaching and support through the TAP program and her workshop at Fast Pitch. It was both invaluable, and extremely valuable! Thank you, Andrea."
– Barbara Blalock
Executive Director
Treasures 4 Teachers
Tempe, AZ