What is the value of credibility, trustworthiness and real connection when you are delivering a message to your team? Your peers? Your stockholders? Your donors? What is the risk if these are not present? This is the ROI of knowing what you want to say and saying it brilliantly.
What if every time you spoke you were confident, relaxed, and purposeful?
What would it mean to you if you knew exactly how to share your message to motivate and persuade your audience to take action?
How would you feel if your audience couldn't wait to hear you speak because they knew they would walk away educated, inspired and entertained?
Andrea Beaulieu is a professional speech coach who creates the structure and environment for you to find and deliver your authentic voice so you can share it brilliantly with your audience. She saves you time and energy by coaching you to craft and deliver a speech you will be proud of and will resonate with your audience.
No matter what your previous speaking experiences have been, Andrea coaches you to successfully do the thing most people would rather die than do – speak in public!
"I was amazed at how Andrea drew ideas, information and stories out of me and helped me put them together into a coherent, entertaining 10-minute speech. When I gave my speech in front of 400 of my peers, I had them rolling in the aisles with one of the stories we worked on. And even though I don't get that nervous, being prepared and feeling good about my speech helped me feel even more confident. I was surprised at how much of a difference this made, and I know I will take what I learned into all my future presentations and won't hesitate to hire her again. I highly recommend Andrea to anyone who wants to deliver a powerful speech that gets the job done."
– Marty De Rito
CEO, De Rito Partners, Inc.
Phoenix, Arizona
You learn to:
Experience the transformation available to you to be a powerful speaker with that elusive quality of "stage presence," make a real difference in the lives of everyone you lead and feel great doing it.
Focus on what your audience needs to hear and craft your message to inspire confidence, commitment and action.
Structure your speech with an attention-grabbing open, powerful content and stories, and an inspiring close.
Discover your authentic "secret sauce" and bring it to life.
Gain the tools to move from stage fright to stage free.
Learn the trade secrets performers use to inspire, uplift and engage.
Create a real connection with your audience through creative expression and emotional engagement techniques.
Have a conversation with your audience by being yourself on purpose.
Find the humor in your stories to delight your audience and enjoy yourself!
Know what to do before, during and after your speaking engagement to prepare for and experience success.
Clarify, organize and refine your message for targeted focus.
Balance factual content with the drama of storytelling to amplify your points.
Inject emotional connections and theatrical techniques into your speech to engage your audiences while tapping into your natural style and strengths.
Take advantage of powerful "nonverbals" – vocal delivery, eye contact, silence, and use of space – for maximum attention and connection.
Understand how to move from the written to the spoken word and create those ever-elusive transitions.
"What I have gained from Andrea's coaching is that leaders must communicate effectively in order to inspire others. You can have the right words but if the delivery is weak your message is lost. You can have a good delivery but use the wrong words. Andrea has taught me to combine the message with a powerful delivery. People who speak with confidence and deliver in a conversational style move others beyond the message itself. Andrea taught me how to keep the listener engaged so they do not 'tune me out.' I believe I am seen as a stronger leader now that I have mastered the stage. A great orator matched with authentic actions is unstoppable."
– Pam Gaber
CEO, Gabriel's Angels Phoenix, Arizona
Premier One-On-One Executive Coaching
In the comfort of your office, or virtually, you receive personalized coaching that includes:
Initial consultation to understand your goals, experience and objectives.
In-person speech coaching and presentation skills coaching sessions to develop the program and rehearse your performance.
Mindset tools to move from stage fright to stage presence.
In-process content capture and a finalized written speech if needed.
Purposeful use of PowerPoint, props and other visual aids.
Unlimited email support during the coaching process.
Video of your rehearsal as a speech coaching tool.
Attendance at your event to provide on-site support and evaluate strengths and opportunities.
Post-event debrief, recommendations and next steps.
Additional services, if interested:
Determine the strategic placement of your messaging for board meetings, retreats and conferences.
Learn to speak for video – how to be powerful in front of the camera.
Leverage your speech for other purposes including sales presentations, written and online editorial, and marketing content.
"Andrea is fast on her feet — no matter the topic!"
– Diane Graham
Chairman and CEO, The STRATCO GLOBAL Companies

Your Investment
Your specific needs and circumstances drive our business arrangement. Determining these begins with a conversation, which is complimentary. In addition to the professional fee, the client pays for any travel and lodging that is necessary.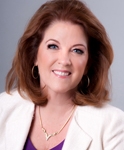 "I loved the encouragement, support and safe space Andrea created for me to become vulnerable and tap into myself to create a speech I could be proud of sharing. Her experience was invaluable in teaching me what resonates with audiences and how to be impactful without needing bells and whistles!"

– Noelle Cesario
Medical Aesthetician, LifeScape Premier
"Andrea guided me through the process of taking the draft of a written speech and crafting it into one that would be a great spoken message. That was incredibly valuable and I now understand the power of conversational speaking. As a result, I had my first success presenting at a breakfast fundraiser and now know I can do it!"

– Shelley Newman
Board Chair, Gabriel's Angels
"Working with Andrea, I learned to think about what my 'story' is, frame up how I wanted to deliver that message based on the audience, and then spend plenty of time preparing. This process has helped me be much more relaxed and stay on topic. I now feel I can speak at any event in a strong, professional way that delivers a meaningful message. Andrea's coaching rates a 10!"
– Jan Wilkins
Vice President and Exec. Dir.
PetSmart® Charities
Phoenix, Arizona
"While I always enjoyed public speaking, after working with Andrea, I know more about messaging and how to communicate it. She taught me how to be a better storyteller and now how to add humor. Andrea is a talented coach who is very creative. The process was fun and invaluable. Best of all, an audience member was so impressed he contacted us after the fact to talk business!"
– Ginger Lamb
Vice President and Publisher
Arizona News Service/Arizona Capitol Times
Phoenix, Arizona
"We had the opportunity to speak before 400 plus people and had never spoken to more than 40. We were quite lost about how to approach this. Andrea took our vision and thoughts and made it into a purposeful, humorous and engaging presentation. We are now m