As a speech coach and story performance and presentation skills coach, Andrea helps you access your authentic voice to tell your story using creative expression and emotional connection techniques that inspire action.
Learn how to tell your organization's story so your clients, customers and audiences will get it. Andrea teaches how to inject the emotional connection and theatrical techniques that great actors use to engage and entertain their audiences, into your stories so you have the greatest opportunity to effectively connect with your audience.
Andrea's dynamic strategies for success can take you to a higher level through customized, one-on-one or group performance coaching:
Clarify, organize and refine your message for targeted focus.
Enhance your natural style and leverage your strengths.
Take advantage of powerful "nonverbals" – vocal delivery, dress, eye contact, silence, and use of space – for maximum audience attention and connection.
Create balance in factual content and storytelling to amplify your points.
"Andrea's performance coaching helped me to take a good story and make it great. Her insight and suggestions helped me tap into the essence of the message and deliver it with maximum impact."
– Michelle May, M.D.
www.AmIHungry.com
For Nonprofit Professionals
In this competitive fundraising arena, it's not enough for an organization's leadership to simply convey the facts to secure the support of volunteers and contributors. In most cases, facts and figures have already been spelled out.
But what makes the difference between getting a yes or a no? The answer isn't mysterious, but it also isn't easy to execute.
Both volunteers and contributors need to feel moved to act, to get it deep in their bones why the organization's mission merits investing their resources. A strong emotional appeal strengthens an organization's chances to rise above the crowd and gain the attention, respect and support it deserves.
Andrea coaches nonprofit professionals to tell their organization's story with skill, persuasiveness and confidence. Her performance coaching programs set in motion the emotions that drive action.
Contact Andrea for individual coaching to refine your story so you will feel more confident, comfortable and ready to go!
"Andrea's focused and personalized coaching helped me learn to tell stories with greater clarity and visual impact. I learned to paint pictures with my words, gestures and facial expressions."
– Cindie Hubiak, CPA
President and CEO
Arizona Society of CPAs
Phoenix, Arizona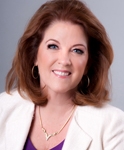 "I came away understanding how I could dig deeper into my reservoir of passion and apply it to crafting the speech at hand. Andrea&