"Well, That's Easy For You!"
This is what I hear sometimes from clients who are struggling to find, develop and deliver their story or presentation. Oh my goodness! Can we talk? Allow me to tell you my story. (Get a cold drink because this will take awhile!)
The beginning – singing with childlike abandon.
I remember being five years old, all blond hair and blue eyes in my red velvet dress and patent leather shoes, standing on a stage, by myself, in front of my whole elementary school, singing "White Christmas." I had a huge smile on my face. It was fun! Okay, I was adorable. It never occurred to me to feel nervous, or wonder what others were thinking. I was just being me. Isn't that what kids do?
Then something happened.
By fourth grade, I was a chubby, insecure, little girl who'd lost her smile. I still wanted to sing, but I didn't feel confident at all. What happened? Probably the same thing that might have happened to you. Someone important to me told me I couldn't do it, or shouldn't do it. I felt ashamed. There was something wrong with me. I was afraid. That was all it took.
I continued to try.
I never lost the desire to sing and perform, and over the years would occasionally muster up the courage. At 20, I joined the cast of Up With People, an international organization that used stage shows to share a message of unity and brotherhood. I remember my vocal audition. Still with blond hair and blue eyes, I was going to sing "Country Roads" by John Denver. I stood in front of the judges, one of whom had worked with Olivia Newton John, and was so frightened I couldn't utter a sound. I started, then stopped. I asked if I could sit down on the stage. My legs were shaking so badly I didn't trust myself to stay standing. They said yes, so I sat down and sang the song.
Must have done okay because I spent a year with them as a lead singer and dancer performing for hundreds of thousands of people on big and little stages all over this country. But I never thought I was good enough. Never. Most of the time, I thought I would pass out or throw up before I got on the stage.
I learned a lot about being on the stage, and a lot about life. When it came to stage fright, I gritted my teeth and white-knuckled it because I loved the show – the message of love and brotherhood. It totally aligned with my own values and desire to make a difference. There was just nothing like looking out into the audience, radiating love and joy, and feeling it come right back to you.
After Up With People, I studied mass communications at ASU. I graduated, got married, and occasionally auditioned for musicals and took chorus parts. Still terrified. Still had to sit down on the stage. One director actually tried to comfort me because I was so frightened. And, he gave me the part.
By my early 30's, with a new baby on my hip, I'd had enough of this fear. I wanted my voice! I began vocal training and doing the personal and spiritual work I needed to do to heal. I spent the next 15 years performing regularly in a band and as a soloist. There were moments when I felt elated and fulfilled. But, I was still terrified most of the time. Afraid I just wasn't good enough. I would be laughed at. The shame was unbearable. I couldn't handle it, so I quit singing – again.
Instead, I took up acting. I had no fear of acting, and had a lot of fun. I was told I was very good. It met my needs for creative expression and met other people's needs for entertainment. I was in a lead role in some production for five years straight. The only reason I stopped acting in plays was because I was also working, raising a child as a single mother, and taking care of life. Plays are very demanding, and it was too much.
Professionally, after positions in public relations, community relations, marketing and nonprofit leadership, I trained to be a professional speaker, trainer and coach. I began sharing my information, wisdom and expertise on the stage, once again. I had to deal with some of those same stage fright issues – those same insecurities – but managed to move through them.
What I realized during this time was that the voice I was searching for was my "authentic voice" – my truth. My life story had been all about finding and following my authentic voice – to let go of the shame and experience the freedom to be who I am. Freeing my singing voice was a metaphor.
But what about the actual singing? That was still on the shelf, until five years ago, when I said, again, enough is enough.
Then, the breakthrough came.
I started singing again, slowly, going to karaoke (nobody really listens to you anyway) and singing at church. After a couple of years, I decided to create my one-woman show, Love Is Loud! This was a big stretch for me. I had performed in front of hundreds of thousands, millions if you include the Super Bowl Halftime Show and Indianapolis 500. I had spoken to hundreds at a time. But, taking the stage with a one-woman show I'd written – this was a big leap.
I did my first show to a full house of friends and well-wishers. They loved it and so did I! I had a breakthrough. The debilitating stage fright was gone. I got a few butterflies, but that I could handle.
I cannot possibly describe to you the joy I felt. And the relief! Years of effort culminating in this victory over my own fears. I had finally released my fear that I wasn't good enough and claimed my place on the stage. I'd said adios to that voice in my head. I felt the love.
What this means to you.
This has been an inside-out job, and an outside-in job. It's both. Looking back, I know this journey has had a purpose. All that I've experienced and learned over the past 35 years, and continue to learn, is what enables me to support you to work through your own challenges and become the confident, engaging and powerful communicator you want to be. To share your authentic voice in your work and in your life, and have a great time doing it! How could I possibly coach, train, or speak about story performance or presentation skills and what it takes to speak from your authentic voice, if I hadn't done this myself? My reward? I get double happiness – expressing my own gifts, and supporting you to express yours!
I never thought I'd be able to present or perform without debilitating stage fright. I wish I had some "before" videos to show you. If you talk to any of my friends who've known me through the years, they will attest to this fact.
But that is not the case anymore.
If you have questions about your ability, I can assure you, you can do the same. You have something important to share. I can help you uncover your message, prepare it and be ready to deliver it. And, if we walk through some obstacles on the way, well, I'm ready to help you through that, too. You can move through those blind spots, and into the spotlight of your authentic voice.
In deep gratitude,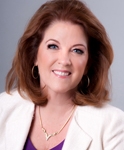 "Andrea once wrote in her Daily Ah-Ha that we humans do what we do to seek love. Andrea's way of teaching and living goes well beyond seekin