"There's just no time. They wait until the last-minute."
This is what I hear from company meeting administrators who orchestrate their conferences and organize their speakers. Speakers wait until just before the event to finalize their presentations. As a result, they don't rehearse!
"They know their stuff – they're just not comfortable as speakers. We need them to be on message, more comfortable and more engaging."
This is a common dilemma. Because often this is your opportunity to connect with your clients and prospects, a one-hour presentation is valuable real estate. If speakers aren't ready to engage, inform and inspire your audiences, that's a real loss.
"Some of them are mildly terrified of speaking. They have to do it, and I don't know how to help them."
This is a universal concern! How valuable would it be to presenters and companies, to have solid, compassionate support and tools to deal with nervousness? All this from someone who's been there and lived through it?
Ready. Set. Speak!
Pre-Conference Speech Coaching with The Conference Coach!
Your solution? Provide presenters with on-site coaching that empowers them to present as authentic, trustworthy and credible, while enhancing their natural style and authentic voice. Depending on the speaker's specific needs, your presenters will be coached in:
Their Open, Close and Call-to-Action– the three most important parts of every presentation. The Open engages and connects the dots, the Close inspires and the Call-to-Action describes "what's next" for the audience.
Connecting their content with their emotional integrity to communicate credibility, friendliness, and believability.
Overall "presence" including body language, eye contact, vocal inflection and range, and facial expressions (including of course, those things that distract from the message!).
Use of the stage and speaking tools like props, visuals, lectern, microphone, notes, and space, to engage the audience.
The concept of "being on" from the beginning – how a speaker walks on stage, approaches the lectern, begins the speech and commands attention.
Use of the "pause" in presenting important ideas.
Specific creative expression or emotional connection opportunities that could enhance the presentation.
Audience interaction opportunities.
"Our company has used Andrea multiple times to work with our conference presenters. Our presenters are now more confident when speaking and aware of how they come across to the audience. Andrea is a joy to work with and her energy is contagious."
– Kim Sloan
Training Administrator
Colas, Inc.
When to engage The Conference Coach:
Choose The Conference Coach when you're ready to give presenters the support they need to engage their audiences professionally, with confidence.
Speaking is the starting point to assist presenters to create a powerful connection they can then build upon. Warren Buffett has said speaking is the number one skill you need because it boosts value by 50 percent. It increases influence, elevates visibility and secures a speaker's positioning as a credible expert.
Your Investment
Your specific needs and circumstances drive our business arrangement. Determining these begins with a conversation, which is complimentary. In addition to the professional fee, the client pays for any travel and lodging that is necessary.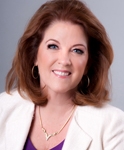 Contact Andrea at
Andrea@AndreaBeaulieu.com
or 602‑769‑3674