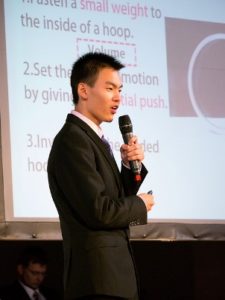 How can you help me now? That's what your audience wants to know. How can what you're telling me or selling me make my life easier and better now?
That's a tall order, especially if your idea, product or service is more complicated than a can opener. Creating awareness and seeing results can take time and is often full of ups and downs. How do you encourage your audience to listen to your message if you can't answer that question immediately?
By syncing your message up to something your audience members care about right now. In other words, by being timely. While not "the answer," it communicates your understanding and your connection to their reality and that can be enough for them to sit back and listen.
Here are a few techniques you can choose from, depending on your audience:
Research the top three concerns the organization is facing right now and connect your content to one of those. This could be specific or metaphorical. For example, let's say the organization you're presenting to is in the food delivery business and they regularly deal with customers who request spur-of-the-moment delivery. How can you relate to that situation? Do you encounter some of the same frustrations?
Use a personal experience to connect with your audience, one human to another. Fracturing my ankle is an example of this. While you might not have had that injury, you can certainly relate to encountering adversity. I've written a few newsletters translating my experience into what you can do to face adversity and turn it to good. I hope they have been helpful and inspiring!
Create connection through current events. We have seen or experienced the incredible devastation wrought by the hurricanes in Texas and Florida. We also have seen how people are coming together to support each other through those challenges.  Every individual and organization face difficult challenges. By showing how we relate to that experience, we can create that connection.
Take the time to sync up your content to your audience's current reality. It can create a valuable connection that benefits everyone, and expands your influence far beyond your presentation. I would love to support you. Please contact me at Andrea@AndreaBeaulieu.com.
Image courtesy of Flick user Mark Twells