Don't Dump, Demonstrate!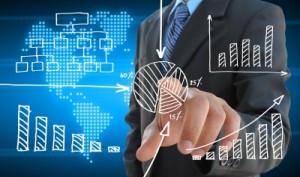 Including data is essential for most presentations. We need to corroborate our claims, especially if they relate to specific outcomes. Plus, "academic" content is one of the five elements every presentation needs to have to make sure you connect with everyone in your audience, and I consider data to be in this category.
How we deliver data is where the rubber meets the road. I'm sure you've seen slides loaded with charts, graphs, and stats. Even if you perk up at the very mention of research, you still want to know how that data will impact your life or work.
Next time you're considering how to deliver your data, consider these three suggestions so you don't dump, but demonstrate!
Put your data in a story. Stories are one of the best ways to convey context and meaning. What do I do with this information? How can it help me? Use a story to show your listener how this information can meet his or her needs.
Use data to support your point. Unless you're attending a party and want to share some fun statistical trivia, put your data to work. Make sure what you're telling your listener has direct relevance to what he or she needs to know.
Share one piece of data at a time. If you want to show how effective one of your programs is, determine which piece of information will best do that and share it. Resist overloading your listener with all the detail. No matter how great the information is, and how much you want to share it, your audience member can only take in so much in one sitting.
If you have a lot of data to share, put it in a handout or in an online resource. Your audience member will stay with you and thank you!
Image courtesy of twobee at FreeDigitalPhotos.net